Vist our Print Shop

for personalized favor tags, placecards,
candy wrappers, candle wrappers.

We offer a wide selection of
graphics to match your theme.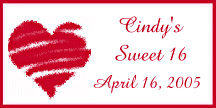 Personalized Favor Tags



Visit our Bridal Shop
for centerpieces and centerpiece ideas

including glass bowls, glass cylinders,
glass hurricanes, vases, candleholders,
mirrors, gem stones, river rocks,
candle rings, silks and more!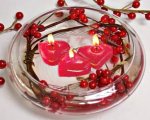 Floating Heart Candles
in Glass Bowl